The following graphs illustrate the amount of homes for sale, homes sold, pending sales and new listings over the past two years in King and Snohomish Counties.
This is a classic case of supply and demand. Currently, we are experiencing one of the strongest Seller's markets in recent history. A Seller's market is defined by having less than three months of available inventory. Currently, King and Snohomish counties have 0.9 months of inventory. This means that if no new homes come to market, we will be entirely sold out of homes in less than a month.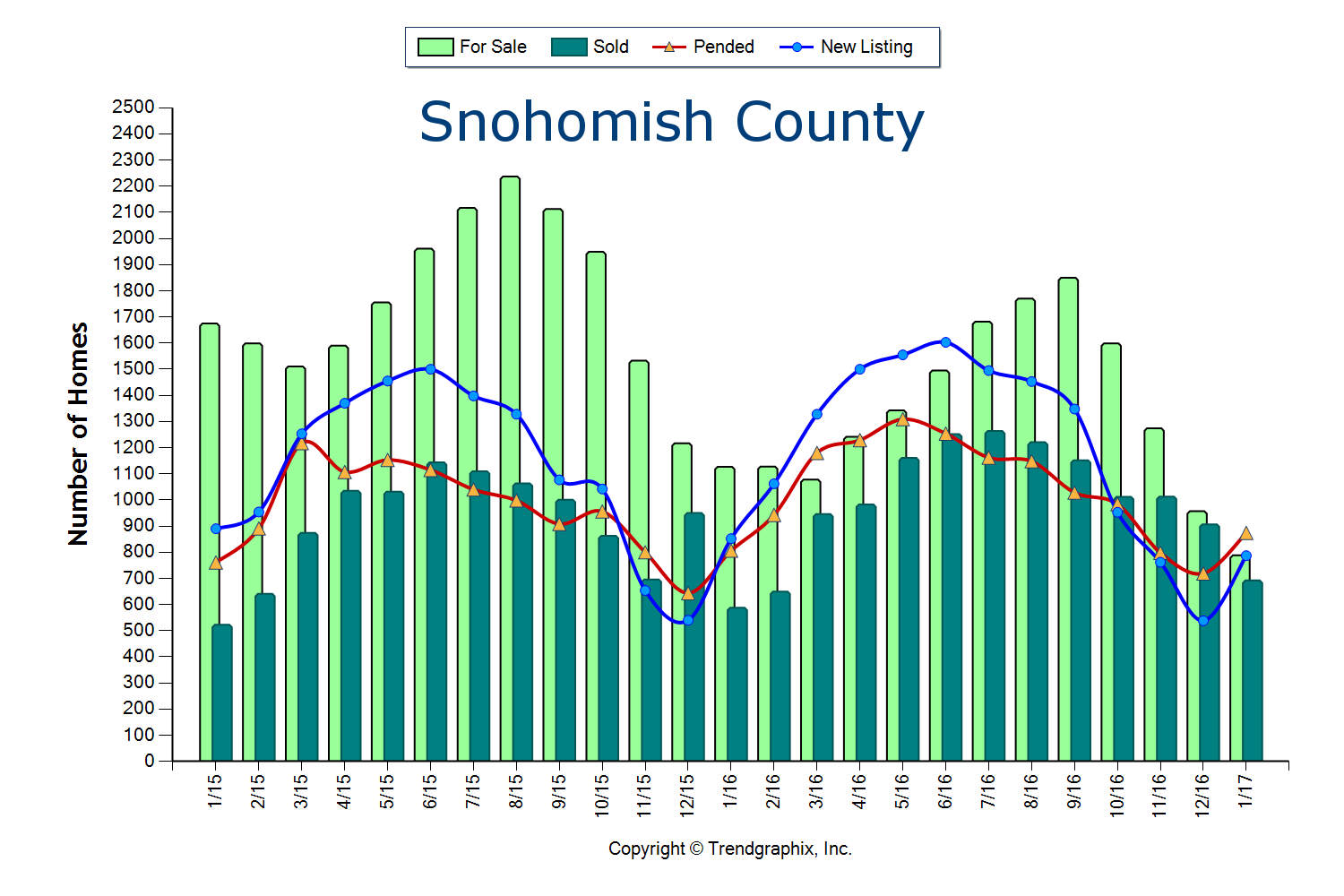 This particular Seller's market differs from years past because a decrease in new listings is not creating this environment, but very high buyer demand is. In fact, King County new listings were up 5% over the last year, but sales followed. In Snohomish County new listings were up 7% over last year, but sales were up 11%! Despite the increase in homes coming to market, demand has matched or outpaced, leaving us with the lowest inventory levels ever.
We can thank our local, thriving job market. Many people from out-of-state are relocating here to be a part of the economy and the quality of life the Greater Seattle area has to offer. Combine the healthy local economy with strong equity levels and still historically low interest rates, and the demand for new homes is explosive.
Multiple offers are very common and prices are increasing. Median price is up, year over year, in King County by 13% and Snohomish County by 10%. This growth in equity has provided home owners the option to make the moves they have been waiting for, such as a move-up, down-size or a relocation out of the area for retirement.
These graphs predict that we will see an increase in new listings as we head into the Spring and Summer months, which is needed to meet demand. If you are considering putting your home on the market this year I would advise "the sooner the better", as buyers did not hibernate for the winter and will not be worried about flowers blooming in your front yard. Sellers that beat the second quarter increase in listings will enjoy a larger audience due to less competition.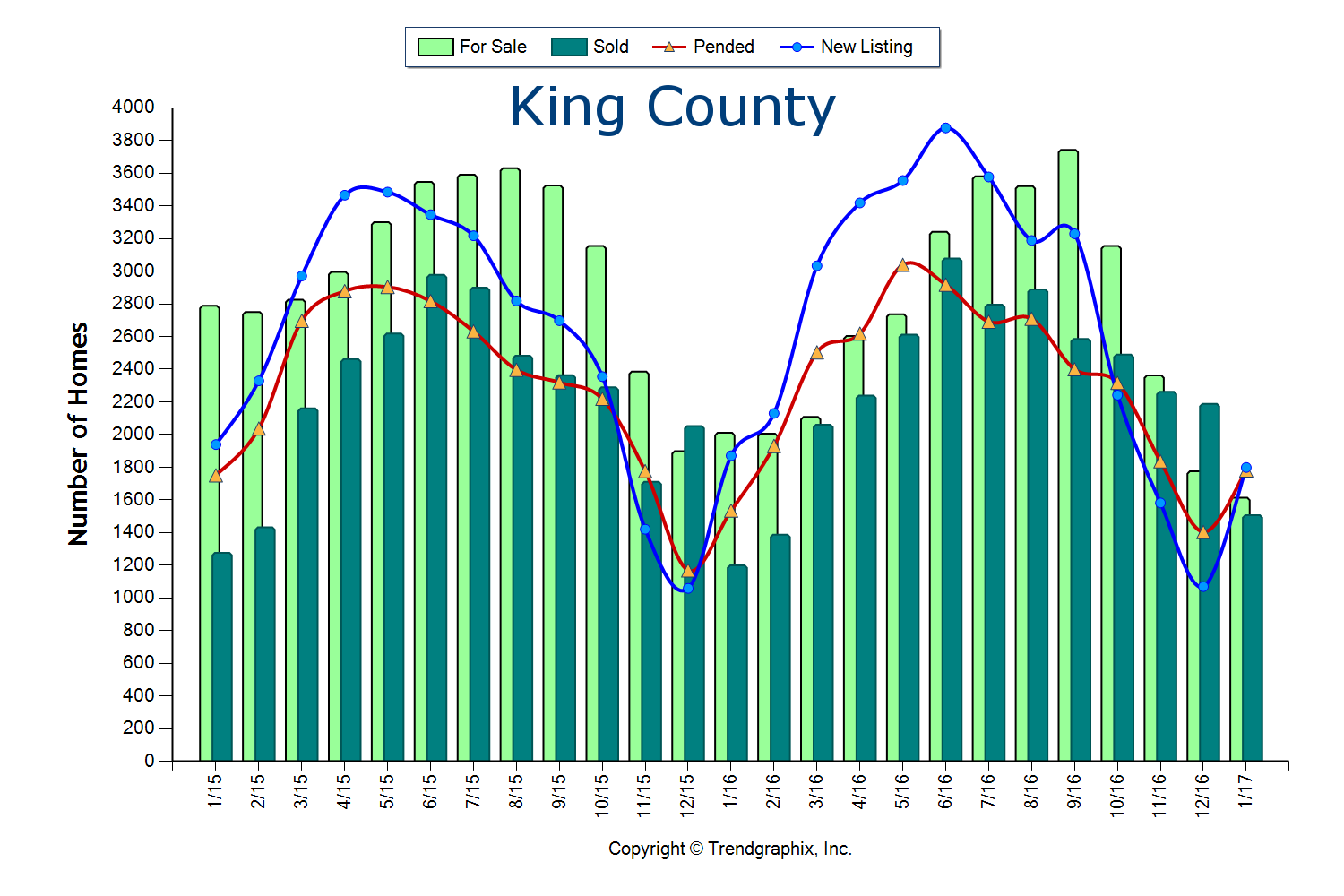 The importance of both buyers and sellers aligning with a knowledgeable, well-researched and responsive broker is paramount. One might think that it is "easy" to sell a house in this market, but how the preparation, exposure, marketing, management of all the communication and negotiations are handled can make or break a seller's net return on the sale. While market times are short, they are intense! Negotiations start as soon as the property hits the market. My goal is to bring the sellers I work with not only the highest price, but the best-termed offer that I know will close.
If you're a buyer, it is overwhelmingly important that you are aligned with an agent that knows how to win in this market. Terms, negotiations, financial preparation, communication, responsiveness and market knowledge are what set a highly capable selling agent apart, and are required to prevail. While the market for buyers is fierce, I can assure you that with a well thought out and executed plan, I have helped buyers win.
If you have any curiosities or questions regarding the value of your current home or purchase opportunities in today's market, please contact me. It is my goal to keep you informed and empower strong decisions.